WFG: Flower Beds
A downloadable game for Windows
Hey I'm Alana and I'm making a game called Wise Fools Game or WFG for short. It's about a group of teenagers who are all in the same history class and they all go on a little adventure together!
WFG Flower Beds is a demo all about collecting some cards for our new witch friend, Amelia.
The full game is all about saving or not saving your friends and not friends!
It's part rpg, part friend sim, and part something else.
This game is about 20 minutes to an hour long depending how you play.
Warning for the demo's content (Possible Spoilers!)
Secret Ending Hint (Spoilers!!)

Features:
2.5 Different Endings
Pastel Aesthetics
Cute Hamster Creatures
A Mysterious Witch
RPG Fights (I promise!)
Creepy Things (But no jump scares...I promise!)
Email For Bug Reports: wisefoolsgame@gmail.com
Social Medias/Contacts:
Email: wisefoolsgame@gmail.com
Download
Click download now to get access to the following files:
WFG Flower Beds v1.0.3.zip
531 MB
Comments
Log in with itch.io to leave a comment.
This was a really fun game! Thanks!
I have only just started playing about 20minutes of it and it was amazing! The music was so atmospheric and really made the game creepy!
I'm so glad you're enjoying it!
Let me know what you think when you finish it!!
I finished it today I only actually toke 21 minutes to complete it! Really fun have been recomending it to my friends!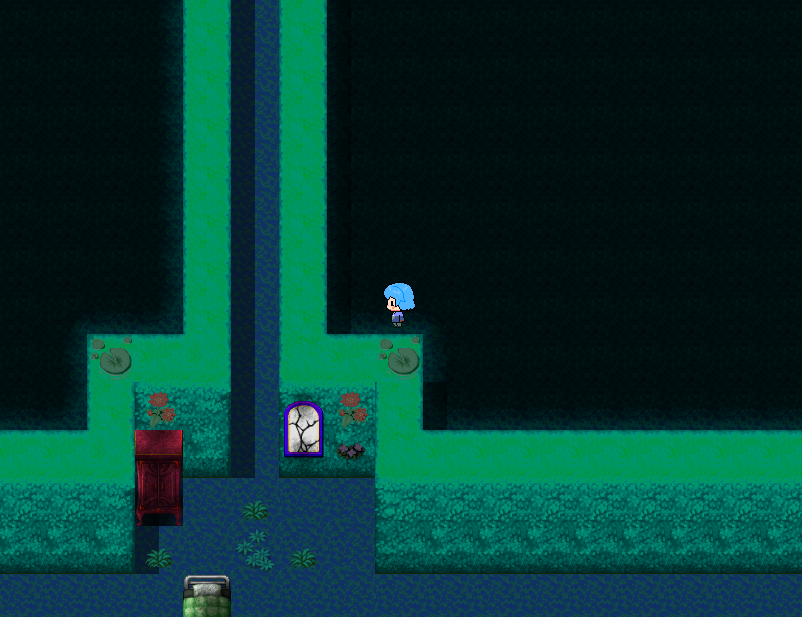 I played this demo and really enjoyed it! It definitely was creepy in all the right ways! (Gave me a MOTHER3 Tanetane Island feel) I did find a weird passibility issue here (see image) where you could walk up the flower part of the wall. Other than that, solid demo! Looking forward to more!
Thanks so much for playing the game! I'm really glad you enjoyed it! A lot of the games that I was inspired by were inspired by MOTHER so I'm not surprised!
Also, thanks for letting me know about the out of bounds thing, I ended up changing something around at the last minute while making the demo and forgot to check for that. But it's fixed now!